MULTI AWARD-WINNING, HAND-MADE SOURDOUGH FROM OUR FAMILY BAKERY IN THE COTSWOLDS
"YOUR DELICIOUS BREAD IS CREATING RIPPLES OF DELIGHT"
2018 - BRONZE - Spelt Sourdough
2018 - SILVER - White Sourdough with Chia Seeds
2018 - BRONZE - Cotswold Crunch Sourdough
About THE BAKERY
Sourdough is the oldest way of making bread. It uses naturally occurring wild yeast and lactic acid bacteria. It is a live culture called 'The Mother' or levain. A sourdough loaf is far more than just amazing flavour and nutrition. It is the product of a process that is both artistic and scientific. A combination of passion, patience, dedication and craftsmanship. It takes time and love. The unique flavour and texture of Mark's sourdough is down to the flour he uses, the dough temperature, length of fermentation and how it is handled. It is all a carefully considered balance the bakery is founded upon.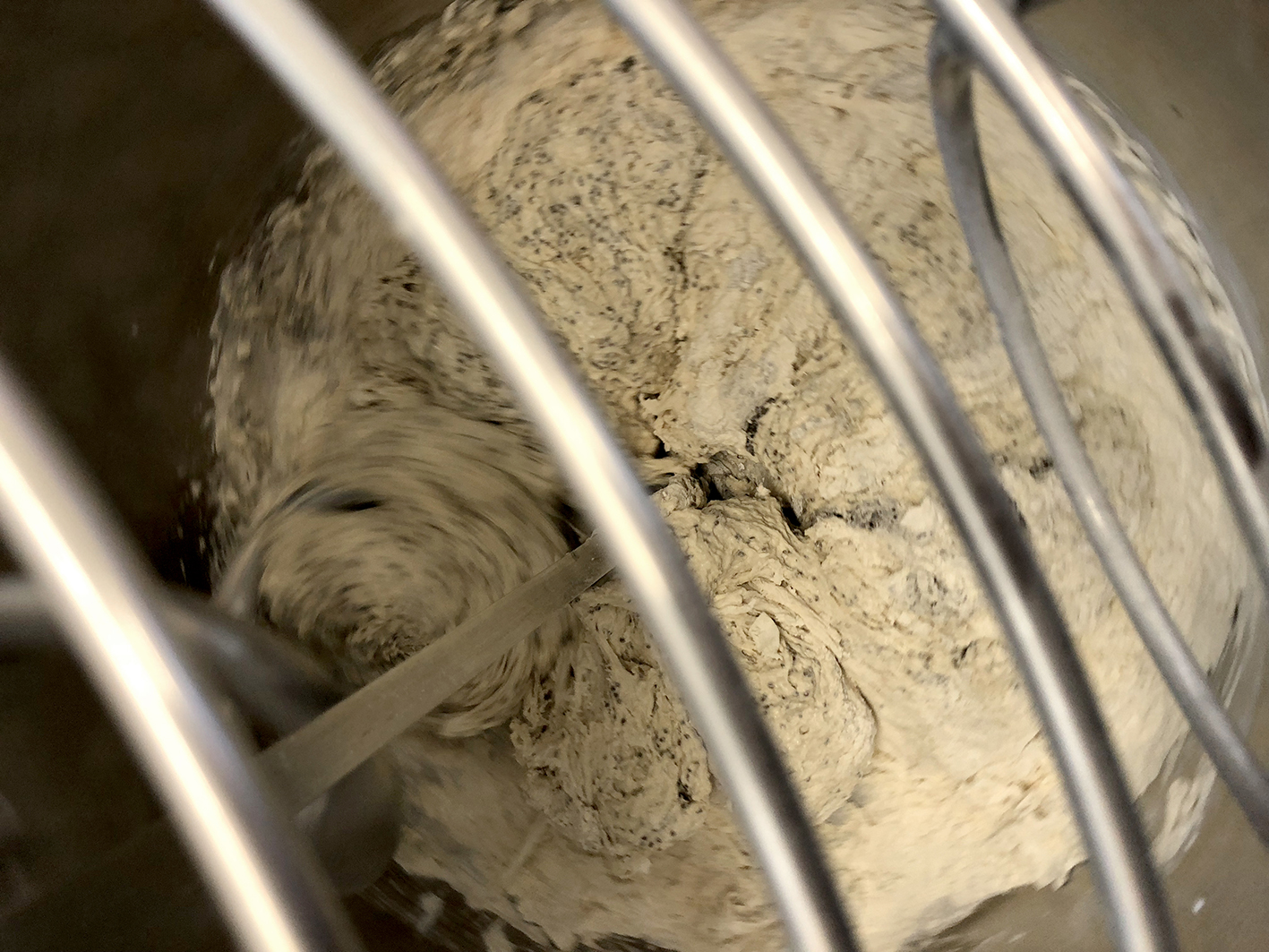 OUR BREAD
Hand-made sourdough lovingly crafted using local ingredients
Cotswold Crunch sourdough
UNIQUE TO THE COTSWOLDS
Malted wholegrain, slightly nutty and wonderfully light. We love it with a good glass of red and a quality cheese. Or consumed with runny gorgonzola and a plate of charcuterie.
OUR AWARD WINNING LOAF
It took two years to perfect with this gorgeously moist and open crumb. It is enjoyed widely as an appetizer in local gastro eateries but is perfect simply with butter. Or enjoy with with everything from a creamy stilton, tangy cheddar and your breakfast marmalade. It has even been known to support a stonking bacon butty!
The ultimate healthy loaf. Crafted carefully to create the perfect balance of wholemeal and rye culminating in a light, tangy, sour slice perfect to devour with anything savoury. We love it toasted with smoked mackral paté.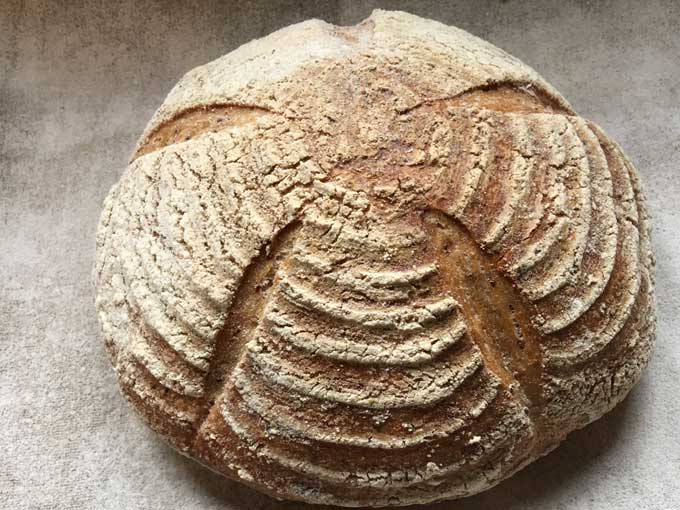 Spelt is an ancient grain and can be difficult to work with due to its high protein makeup. Mark has worked hard to create this award-winning loaf. A favourite with some of our customers that suffer from gluten intolerance Our daughter calls it 'cloud' bread because of its soft and fluffy texture. Delicious with just about anything!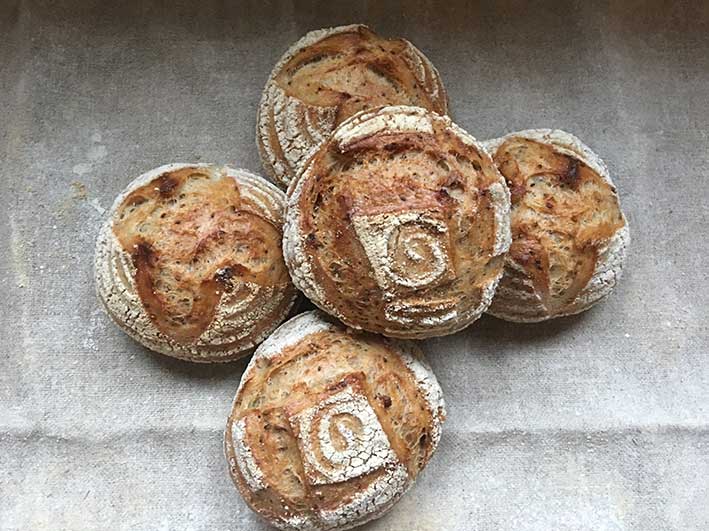 white & Cotswold crunch SOURDOUGH ROLLS
Miniature versions of our award-winning sourdough loaves, these have been specially created by request, for a local multi award-winning gastro dining eatery. Described as 'epic' by their head chef, when he tasted them.
Not made with butter but an additional barley malted extract. Perfect with burgers and our children love them for breakfast simply with marmite. Our gastro clients can't get enough of them. Light as a feather, with a shiny glaze and a sprinkling of toasted sesame seeds.
Created using a dark rye flour: packed with raisins; lemon and orange peel soaked overnight in rum; sunflower seeds and dried apricots, with a sprinkling of cinnamon and a dollop of honey, this loaf is truly delicious. Amazing with creamy blue cheese, a soft buttery brie or toasted next day with butter and jam. Sold through our delis or you may find it accompanying a cheese board in some of our gastro pubs.
About MARK
Mark is a self-taught and award-winning baker, specialising in sourdough bread.
Mark started making sourdough six years ago, as a hobby, baking it in his Aga. Inspired by The Food Programme on Radio 4 about the slow food movement, Mark set about trying to see if he could make a sourdough loaf for his family using only the best and most local ingredients. Enjoying his craft, he started to make more than his family could eat, giving his bread away to friends and neighbours. Those friends and neighbours shared the loaves with their friends and neighbours. The sourdough following for 'Mark's yummy bread', was born. Now, due to an overwhelming demand which gathered pace simply by word of mouth at the school gate, he has decided to follow his dream, giving up his day job to create sourdough loaves professionally. His company is Mark's Cotswold Bakery.
Following on from being awarded a bronze for his White sourdough in the amateur category in September 2017, Mark entered the prestigious World Bread Awards again this year. This time as a professional baker. Entering three sourdough loaves: White with chia seeds; spelt and Cotswold crunch, no less than 90 high-profile judges concluded that all three were of merit, awarding him a silver, bronze and bronze. As with all Mark's bread, all three loaves are made from flour ground just a few miles away from his home, in the family owned, FWP Matthews Cotswold mill, at Shipton under Wychwood. This mirrors the philosophy behind the business that is Mark's Bread. Local ingredients, family run.
WHERE CAN YOU BUY US
we SUPPLY WHOLESALE
Book a convenient time with SHARN and sample our delicious handcrafted breads
if you would like to stock to sell or use as part of your menu.
We make all of the sourdough in larger catering 750g sizes.
Contact Us
We'd love to hear from you!
CALL SHARN ON - 07818 428 457
or email us AT sharn@markscotswoldbakery.co.uk
OR COMPLETE THE FORM BELOW